Robert E. Bodine (pronounced bo-DEEN), Esq. is an attorney practicing law Virginia and servicing the Northern Virginia area. Mr. Bodine began his legal career with Vedder, Price, Kaufman, & Kammholz in Chicago, Illinois.  His practice specialized in patent and trademark prosecution.  Mr. Bodine also has experience in bankruptcy, domestic relations (i.e., family law), contracts, immigration, landlord/tenant disputes, estates and trusts, and litigation.  Prior to graduation from law school, Mr. Bodine worked for eight years as a computer consultant both in the government and private sectors, specializing in database application development and requirements analysis.
Mr. Bodine received his Bachelor of Sciences in Physics from the University of Maryland at College Park in 1992, and his Juris Doctorate in Law from the Chicago-Kent College of Law (affiliated with the Illinois Institute of Technology) of Chicago, Illinois in May, 2000.  At Chicago-Kent, Mr. Bodine served as Editor-in-Chief with the Journal of Intellectual Property and Senior Associate with the Chicago-Kent Moot Court Honor Society.  He also won the Marc A. Grinker and Bar & Gavel awards for student commitment to the Moot Court Honor Society and the Chicago-Kent community as a whole.
Mr. Bodine is licensed to practice law in Virginia. He is also a licensed title insurance agent in Virginia, Maryland, Pennsylvania, and Washington, DC. To see his curriculum vitae, please click here.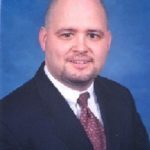 Robert E. Bodine, Esq.
Biography
Robert E. Bodine, Esq. grew up in Montgomery County, Maryland, spending most of his childhood in the town of Olney, MD. At age 15, he decided that he wanted to merge technology with the law. Accordingly, he focused his high school electives on those dealing with computers and the hard sciences. He received his Bachelor of Sciences degree in Physics from the College of Mathematics and Physical Sciences at the University of Maryland at College Park. Knowing he didn't want to work in a laboratory, he spent his first eight years of this professional life as a software engineer designing, developing, and implementing database applications, as well as working solely in requirements analysis for a time.
Halfway through his first career, he relocated to New York City to attend the New York Law School, but a last minute acceptance into the Chicago-Kent College of Law changed his plans. Two weeks later, he drove into Chicago for the first time since he was 8 years old without a job or a place to live, and attended the first day of classes that night. Once the first year courses were out of the way, he began to focus his schooling on intellectual property law, spending the last of his four years of law school as the second-ever Editor-in-Chief for the Journal of Intellectual Property. He also spent the last two years as a member of the Moot Court Honor Society and participated in more competitions than anyone in Chicago-Kent history. (This was due to the fact that he spent an extra year on the Honor Society despite not receiving academic credit, and he participated in an additional competition independent of the Honor Society.
After law school, he moved back to the Washington, DC area but chose to stay south of the Potomac river, landing in Alexandria, Virginia. He took and passed the Virginia bar exam, then received an offer from a large Chicago-based firm. After one year giving the large law firm environment a chance — he likes to say that he didn't go bald; he just pulled it all out — he came back to Virginia to open his own law firm. As with most new solo practices, he started as a general practitioner, but eventually focused his practice on real estate and intellectual property law.